李润德,现为国家一级美术师,中南海国礼中心特聘国礼艺术家,中央国家机关书法家协会会员,中央电视台综艺频道星光大道栏目组特聘艺术顾问,中国书画家组委会书画高级顾问,中国世纪大采风书画院院士,中国品牌艺术名片特邀国际艺术名家,新丝路国际书画院副研究员。
Li Runde, currently a national first-level artist, a special guest artist of Zhongnanhai National Gift Center, a member of the National Calligraphers Association of the Central Government, a special art consultant for the Star TV Avenue section of the CCTV Variety Channel, a senior consultant of the Chinese Painting and Calligraphy Organizing Committee, China Academician of Century Dacai Painting and Calligraphy Academy, Chinese brand art business card specially invited international art master, and associate researcher of New Silk Road International Painting and Calligraphy Academy.
2018年中国书画年度人物大型网络书画展中,被评为"中国最具创新力艺术家"。
In the 2018 Chinese Painting and Calligraphy Large-scale Network Painting and Calligraphy Exhibition of the Year, it was named "China's Most Innovative Artist".
2018年1月中国文学艺术界联会会特授予为"德艺双馨,书画名家"荣誉称号。
In January 2018, the China Federation of Literary and Art Circles was awarded the honorary title of "Double Arts and Fine Arts, Famous Painting and Calligraphy".
2019年作品入选中国书画百杰献礼全国两会。
In 2019, his works were selected into the two national congresses of Chinese calligraphy and painting.
2019年,在建国70周评选话动中被授予"人民功勋艺术家"荣誉称号。
In 2019, he was awarded the honorable title of "People's Merit Artist" in the speech of the 70th week of the founding of the PRC.
2019年,4月得到文化部文化艺术人才资科数据库"书画名家"荣誉称号。
In April 2019, he was awarded the honorary title of "Master of Painting and Calligraphy" by the Ministry of Culture's cultural and arts talent database.
2019年,7月在时代颂歌中国书画名家贺建国70周年作品联展中荣获余奖,并被评为新时代杰出艺术家。
In July 2019, he won the prize in the 70th Anniversary Works Exhibition of the Chinese Carving and Painting Master He Jianguo, and was named the outstanding artist of the new era.
2018年,10月作品在创新中国时代先锋书画名家共贺改革开技40周年大型网络书画展中荣获"一等奖"并授予"改革开放40周年先锋艺术家"荣誉称号。
In October 2018, his works won the "First Prize" in the large-scale online calligraphy and painting exhibition of the 40th anniversary of the reform and opening-up of famous pioneers of calligraphy and painting in the era of innovative China, and the honorary title of "Pioneer Artists of the 40th Anniversary of Reform and Opening Up".
2019年,7月中欧文化交流匈牙利书画邀请展被授予"中匈建交文化使者"。
In July 2019, the Hungarian Calligraphy and Painting Invitational Exhibition of Sino-European Cultural Exchange was awarded the "Messenger of Sino-Hungarian Cultural Diplomacy".
2019年,5月书法作品被中华人民共和国外交部收藏。
In May 2019, calligraphy works were collected by the Ministry of Foreign Affairs of the People's Republic of China.
2019年,7月其书法作品万国诗存巴黎诗被中国国家博物馆收藏。
In July 2019, his calligraphic works Iguazu Poems and Paris Poems were collected by the National Museum of China.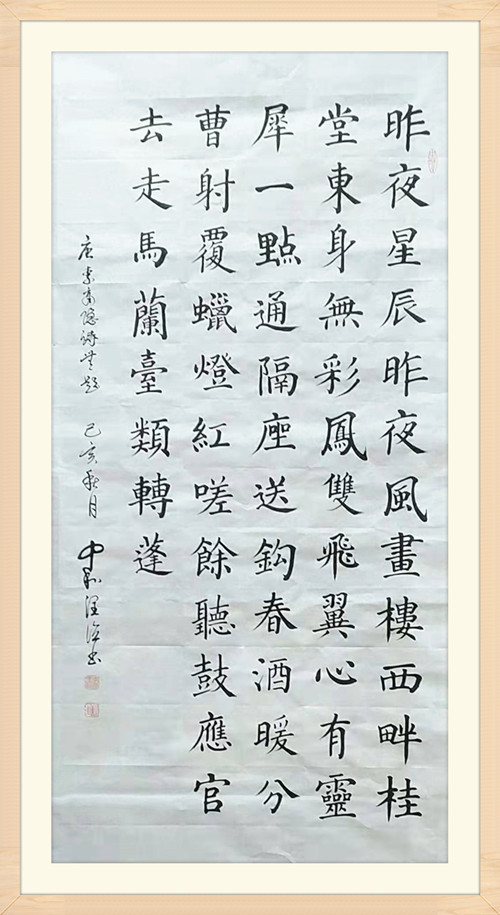 李润德作品1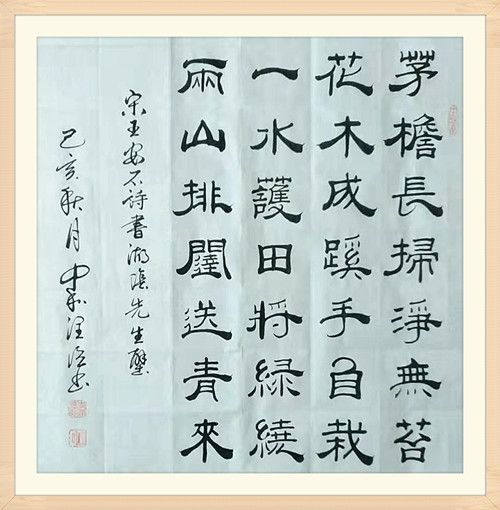 李润德作品2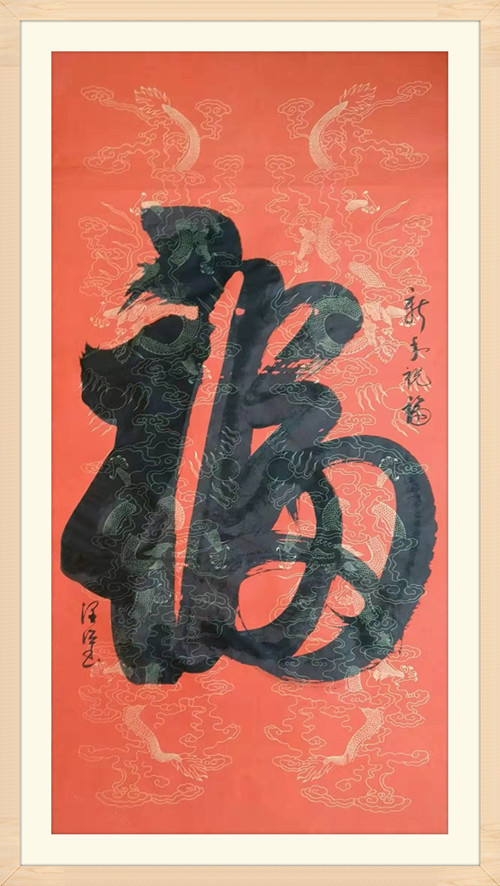 李润德作品3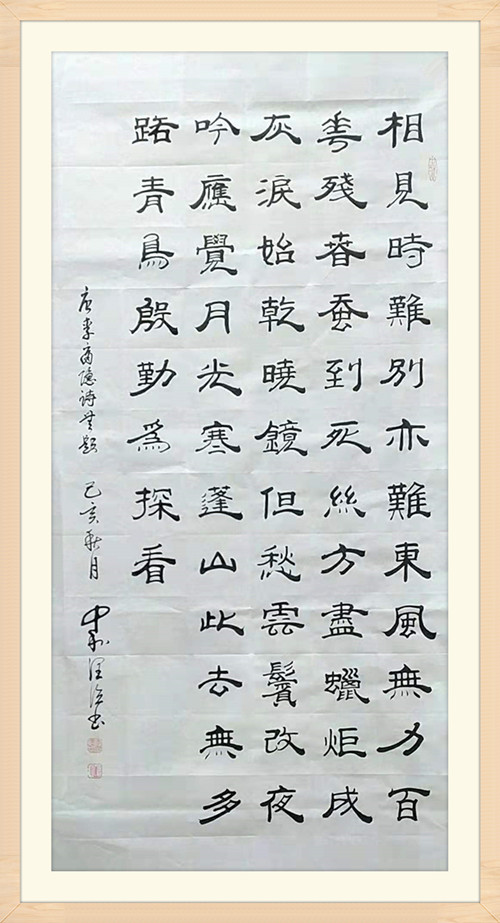 李润德作品4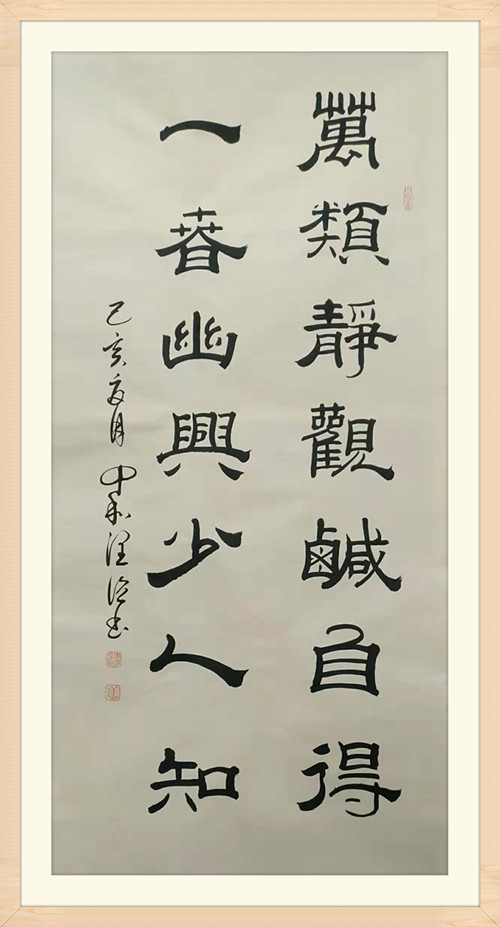 李润德作品5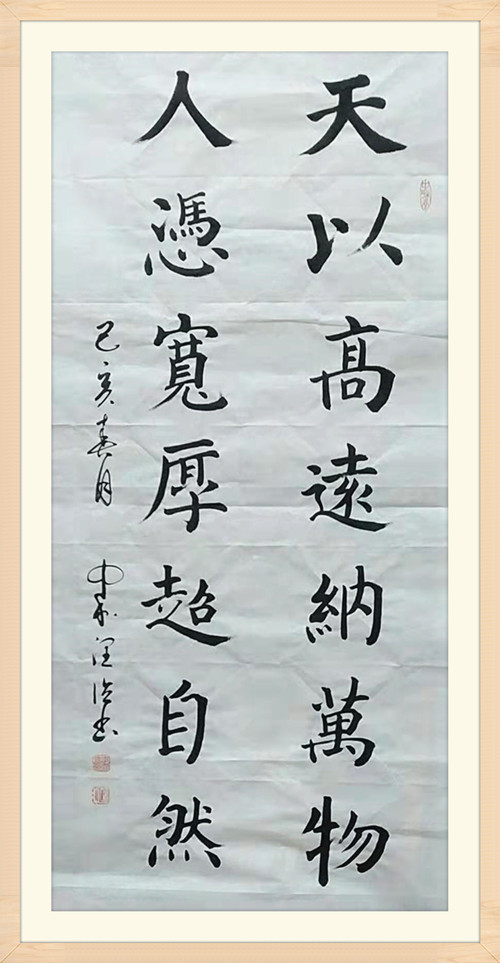 李润德作品6
李润德作品7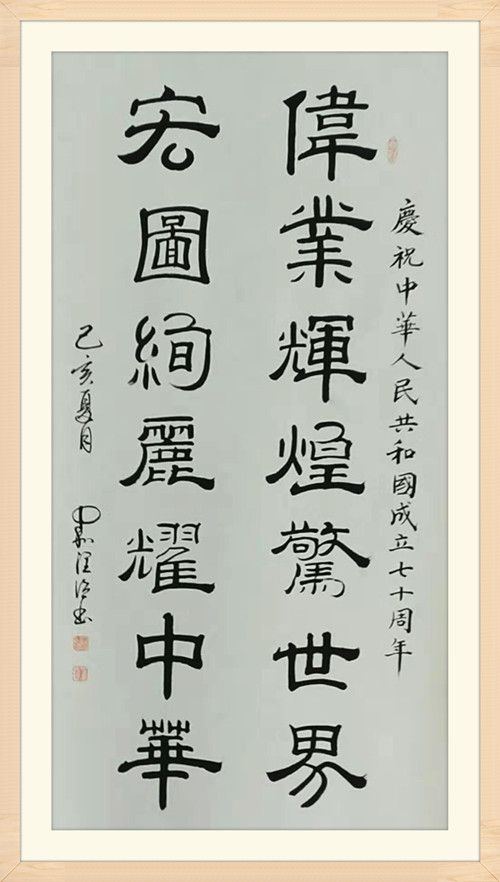 李润德作品8

李润德作品9

李润德作品10